Lovers of freedom and bohemian aesthetics, Eirini with Lambros and their baby girl to come, share some of their favorite moments from their pre - wedding shooting by Maria Spendou aka mmalevi.
Surrounded by the beauty of nature, Eirini and Lambros had their intimate wedding in the blooming Greek countryside. The stunning bride, chose a bohemian look with a flower headpiece and a bouquet filled with white and red roses. The super chic 'Io' midi wedding dress by Nidodileda, with it's silk touch and fringed sleeves was the perfect choice to complete her bridal outfit. The lovely couple had their first look, in a valley full of flowers and daisies, moments before the wedding.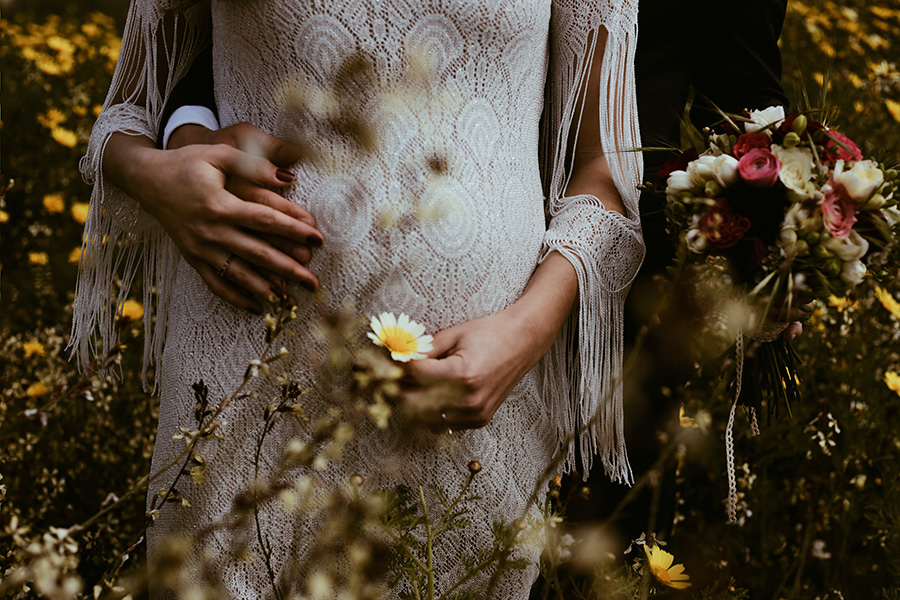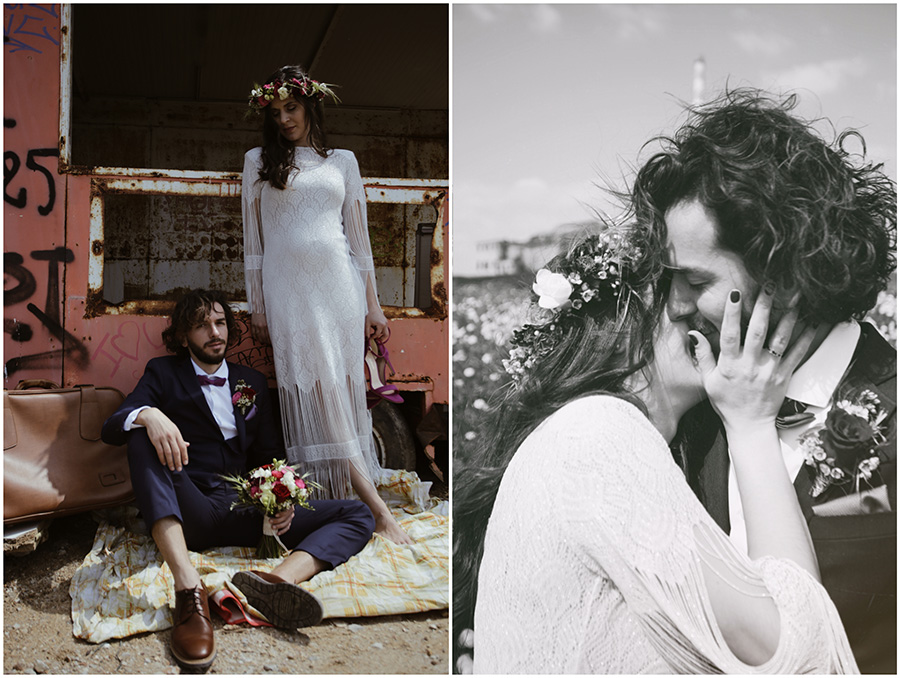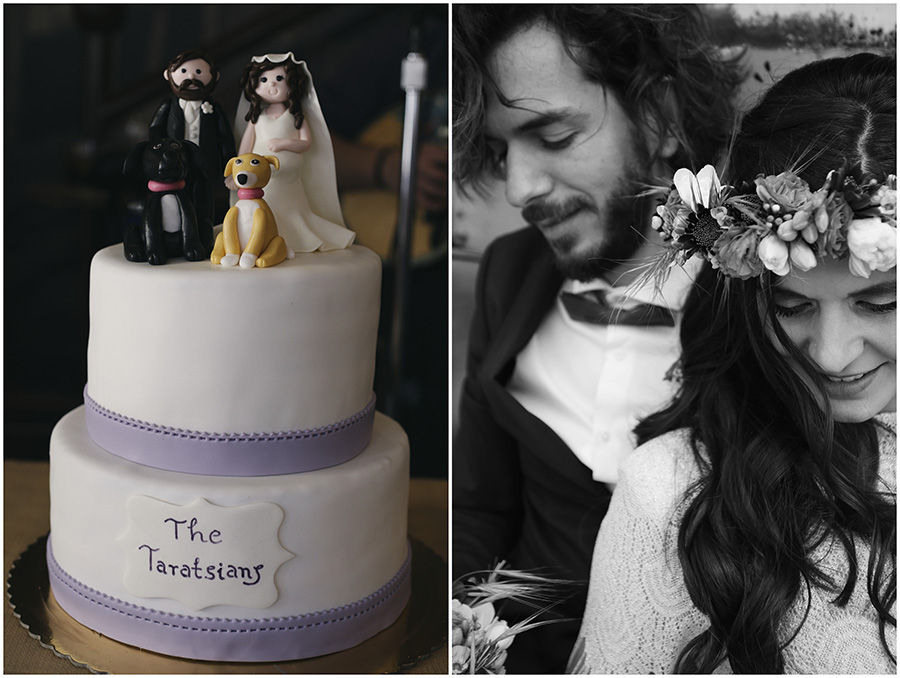 Maria Spendou is a multitalented bohemian soul that loves art and travelling. From acting to event planning and her biggest passion, photography, she loves to tell stories through her lens capturing moments making them memories. Like the moments of love she shared with us with this amazing bohemian pre-wedding photoshoot. The last years she works as an event planner at Defingou Events and as a free lance event photographer.
'Life is best when you have a loving and caring family. Wishing you both much joy and happiness with the safe arrival of your newest family member.'
Wedding Dress: Nidodileda
Photography: Maria Spendou
All Rights Reserved ©