New Bridal Collection Spring / Summer 2018 by Costantino in Santorini.
Κalliope Perraki, also known as Costantino, designs unique bridal masterpieces since 1989. Designing and fashion have always been a passion for her, something she keeps on proving with every new bridal collection she creates.
This year, she and her daughters Marianna & Fereniki, launch a multiple-style bridal collection, the Dreamland Collection, which comes with a large variety of perfectly shaped wedding gowns in different lines and styles.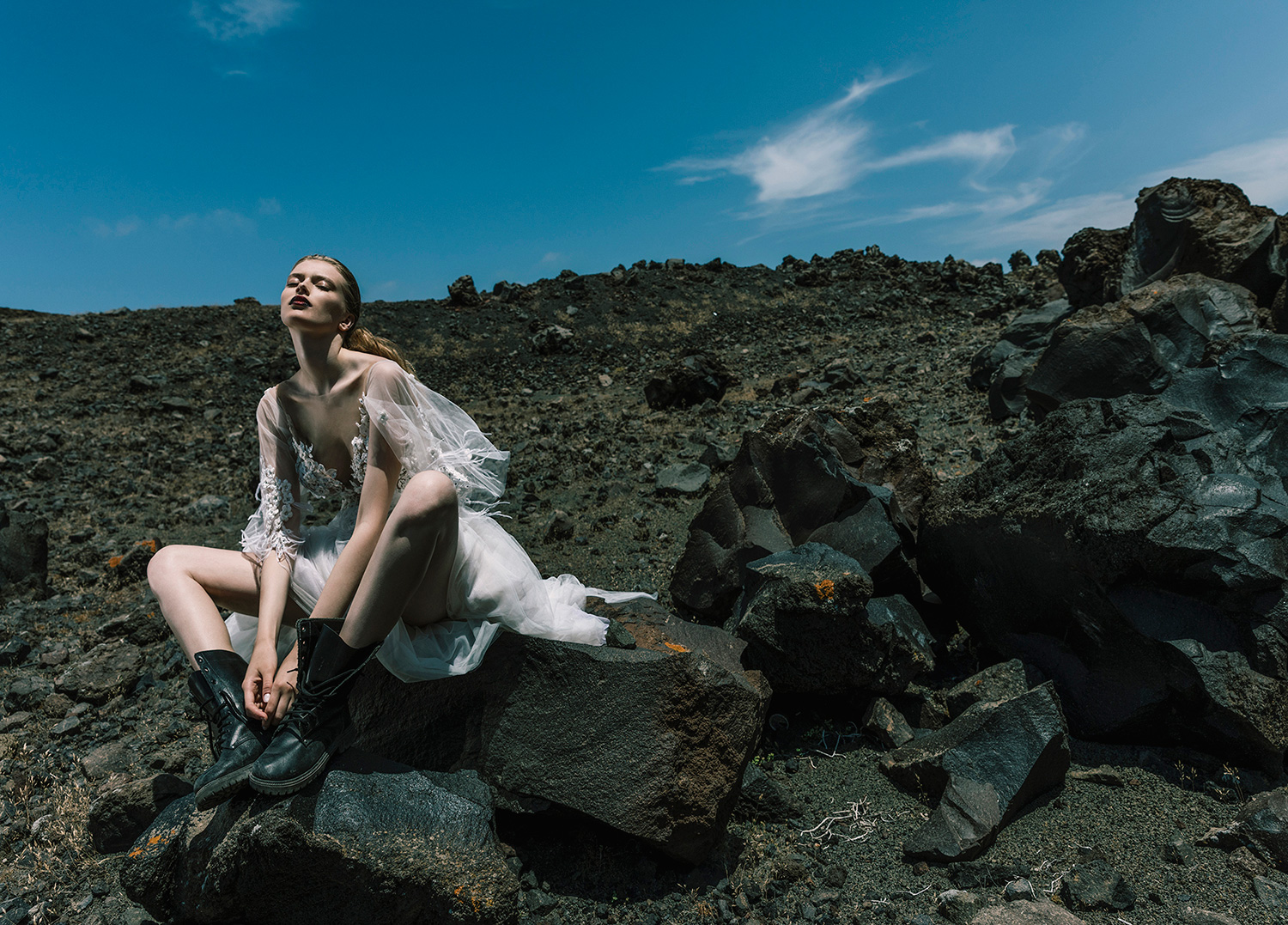 ''Every year, we draw inspiration from the biggest bridal trends all over the world and we design unique wedding gowns for our lovely brides. The quality of our materials is something non-negotiable for us. This year's Dreamland Collection, with the signature of all three designers, covers all styles since each designer creates wedding gowns, based on her own aesthetic.''
The promising designing duo, Marianna & Fereniki, after finishing their studies (Textiles, Veloudaki fashion school, University of Arts London: Fashion Design Management), they know complete the powerful designing team of Costantino, with their minimal and modern bridal creations.
'' We love to design wedding gowns and bridal dresses that differ and last in time...
The Dreamland collection is mature, feminine, ethereal and sexy, with unique hand beaded details for our stylish Costantino brides.''
Get in touch with Costantino Bridal House
Photography: Olsi Mane
Model: Sofya Titova
Mua: Antigoni Kapetanaki