MyHolydays presents, seven (7) short stories of beauty, with hand beaded couture dresses, laces & ethereal gowns perfectly matched with glamorous jewelry and fabulous accessories that will inspire you and make you dream of the perfect wedding day.
Get ready to fall in love, with our favorite bridal fashion trends!
// Celestial Globes by Nidodileda //
Bird of Paradise, the epitome of elegance and luxury, by Nidodileda, redefines the allure of a maxi dress, featuring long-sleeves, black tulle, rose-gold embroidery and a separate black fitted under layer.
Chocker:Patseas
Heels: Mourtzi
// Costantino Blessings //
Bohemian style wedding dress 'Lily', with open skirt, v neck and long sleeves, by Costantino.
Diamond earrings: Patseas
Bridal heels: Mourtzi
// Nidodileda Bridal //
Handmade silk muslin wedding dress with an embroidered attachable piece, which can be worn either on shoulders or waist, by Nidodileda.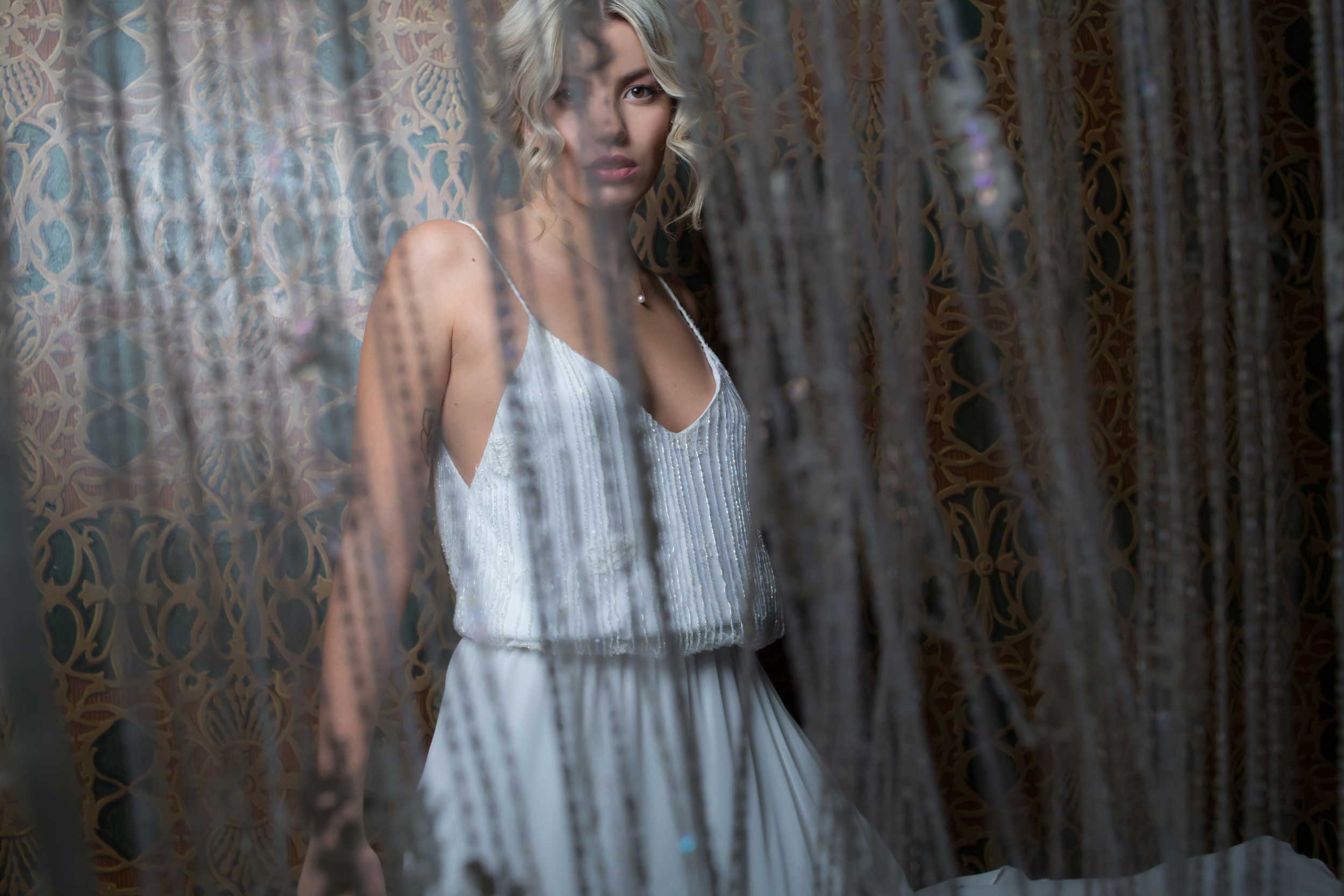 // Got it from mama //
Like mother, like daughter muslin lace dresses with 3D flowers and pink feathers, by Vinte li.
Diamond bracelet: Patseas
// The fabric of existence, weaves itself whole //
Metallic fabrics, France laces, veils and tulles with embroidered dots and 3D macramé effects by Deftereos Textiles.
// Sparkles //
Νude lace dress & maxi tulle skirt with transparent crop top, by Helena Kyritsi.
Heels: Mourtzi
// If we could see the miracle of a single flower clearly, our whole life would change //
Maxi velvet dress 'Valeria' with floral skirt by Costureras.
// Be the Miracle //
French blue lace dress with soleil muslin & macramé midi black dress, by super talented Greek designer, Anastasia Dosi.
Jewelry Patseas

Videography: Stamatis Tsopanakis

Photography: Olga Wedding Photography

Backstage photographer: Ilias Kormaniotis

Photography Assistant: David Gozhita

Models: Alex, Marianna (VN models)

Mua: Eleni Mitsiali

Hair: Alex Priftis

Styling: Dimitrianos Xatzantwnis

Styling Assistant: Kwstas Vlastaris
All Rights Reserved