CAMEO Spring / Summer 2019

Bohemian Luxury Style by Nidodileda
The new Spring / Summer collection 2019 'Cameo' by Nidodileda, consists of hi-fashion bohemian luxury creations made of top quality fabrics and ethereal kimono dresses that upgrade your style with their aristocratic essence.
Ultra chic creations pastel and nude that follow the line of the body and highlight the dynamic, carefree side of every woman. The leather belts, headpieces and accessories revive the glamorous style of the 70's and the energy of Studio 54 disco scene completing your look in the most impressive way.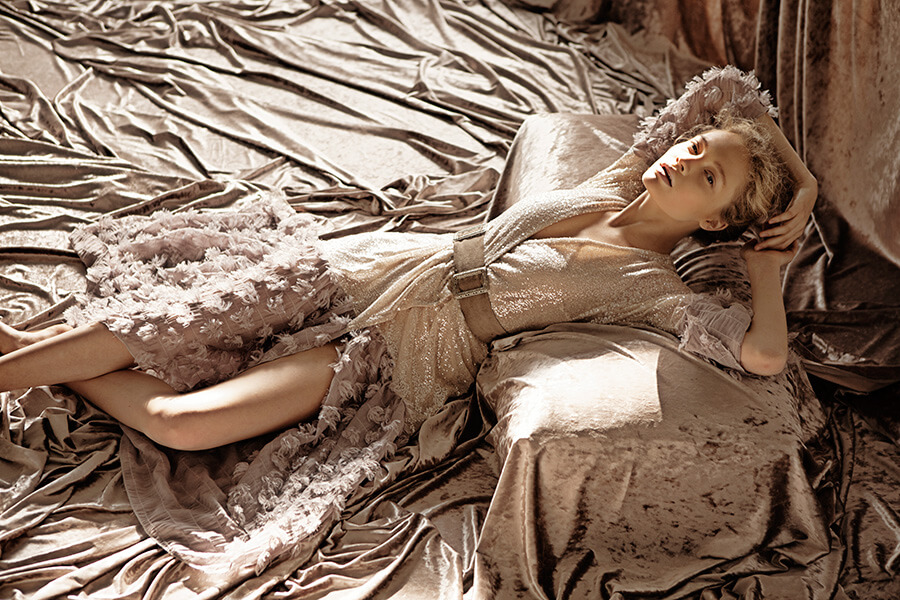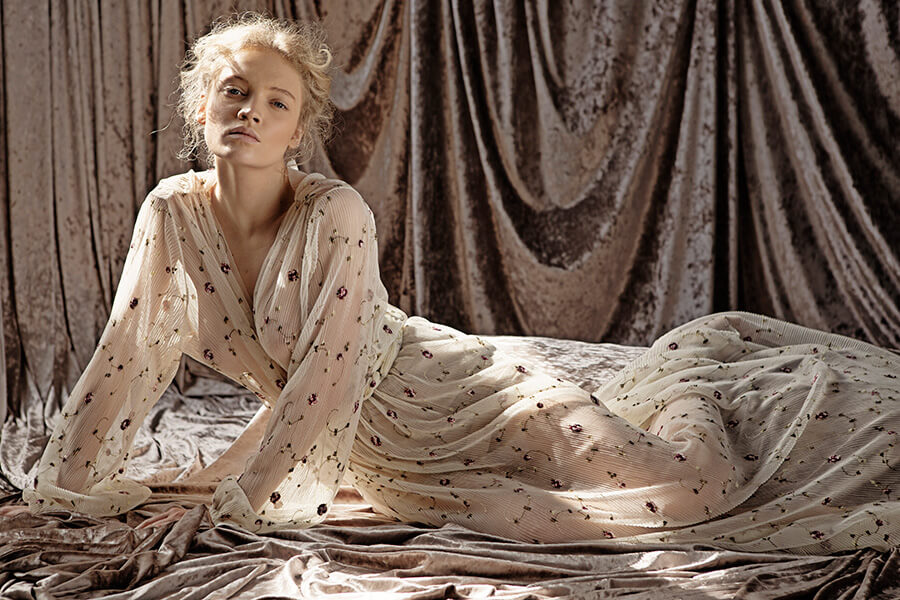 The 'Cameo' collection brings back the kimono dresses in their most sophisticated and luxurious version with silk patterns, decorated fringes, unique and unexpected textures, combinations and contrasts with floral motifs, knits and cut out sleeves.
Find them in selected stores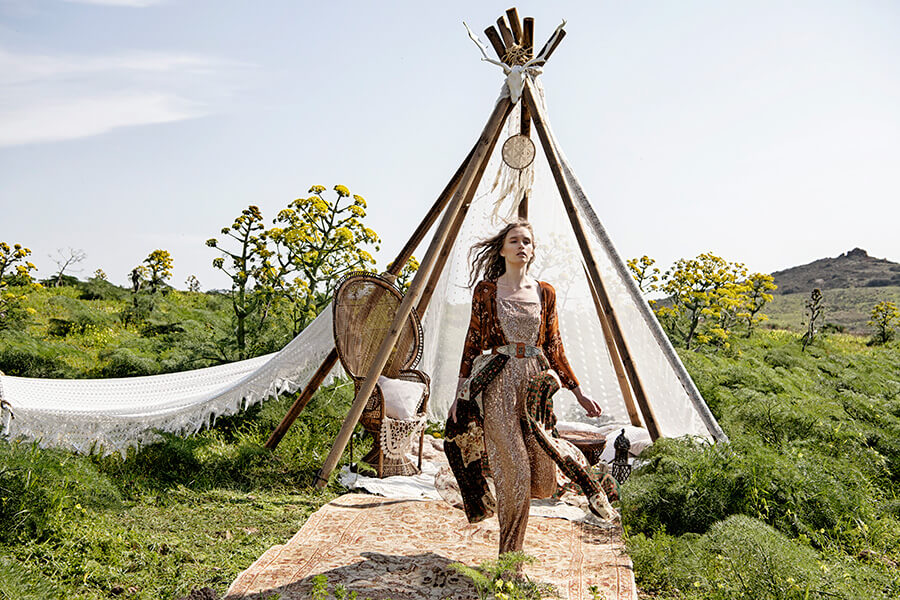 According to Dante's Comedy, Nidodileda (Nido di leda) symbolizes "Leda's nest". Leda was Zeus's mistress and mother of his twin sons, Castor and Pollux (known together as Dioscuri). Castor and Pollux were awarded a constellation, Gemini, for their brotherly love, and that constellation lays in Nidodileda.
Model: Elizaveta, Carina Pashkovich
Photography: Mara Desipris