MyHolydays presents the long sleeved wedding dress 'Lily' from the Celestial collection by Costantino.
This wedding dress will make you feel free & sexy with it's beautiful French bridal lace and it's butterfly sleeves.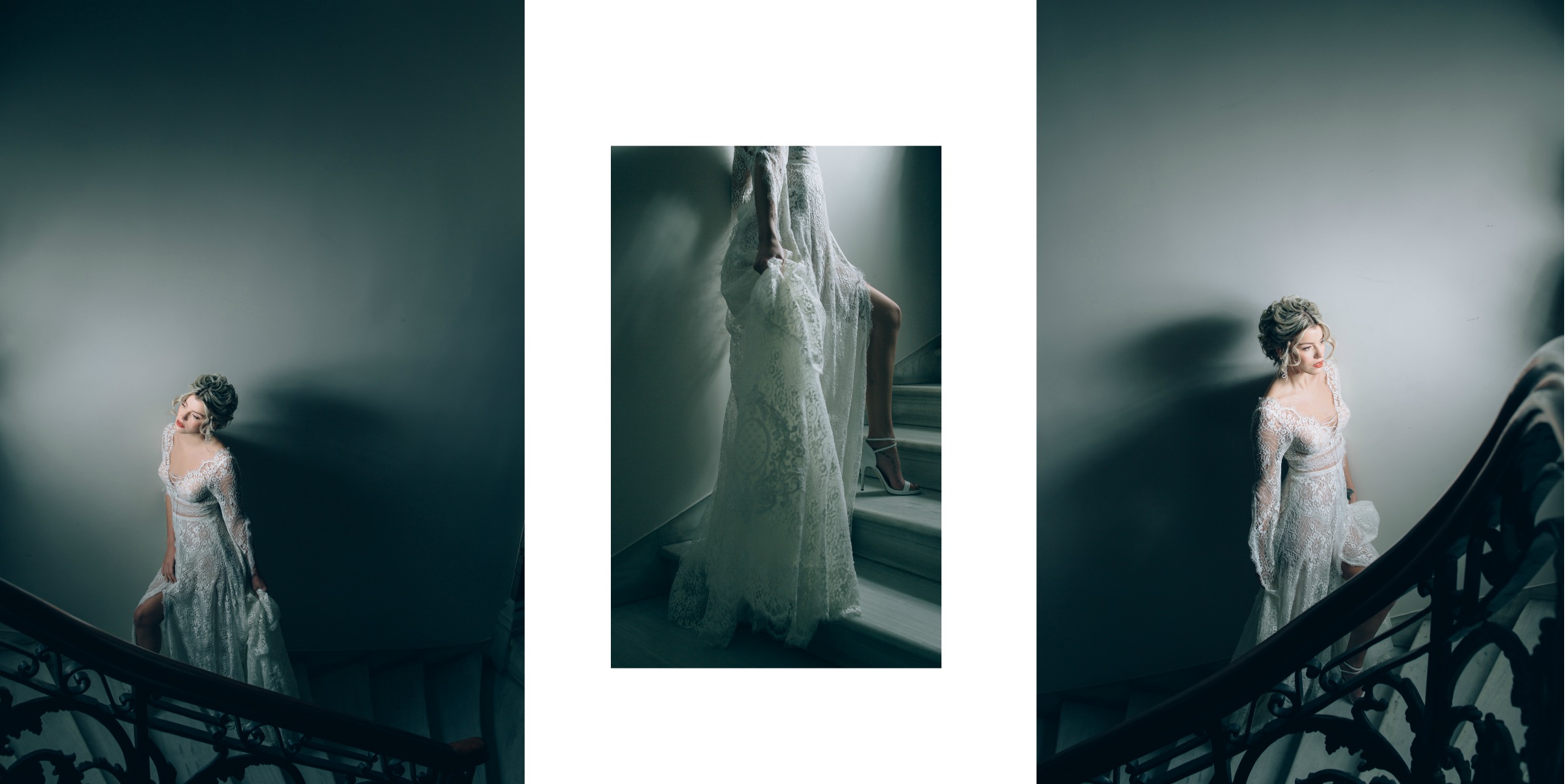 The slit skirt and the sexy open back make this bridal gown even more special.
Diamond Earrings: Patseas
Heels: Mourtzi
Enjoy more from our bridal editorial - MIRACLES - at Megaro Hypatia, with Costantino, lensed by great photographer Olga Wedding Photography.
Videography: Stamatis Tsopanakis
Photography: Olga Wedding Photography
Backstage photographer: Ilias Kormaniotis
Photography Assistant: David Gozhita
Models: Marianna (VN models)
Mua: Eleni Mitsiali
Hair: Alex Priftis
Styling: Dimitrianos Xatzantwnis
Styling Assistant: Kwstas Vlastaris